Celebrating 35 years of first class manufacturing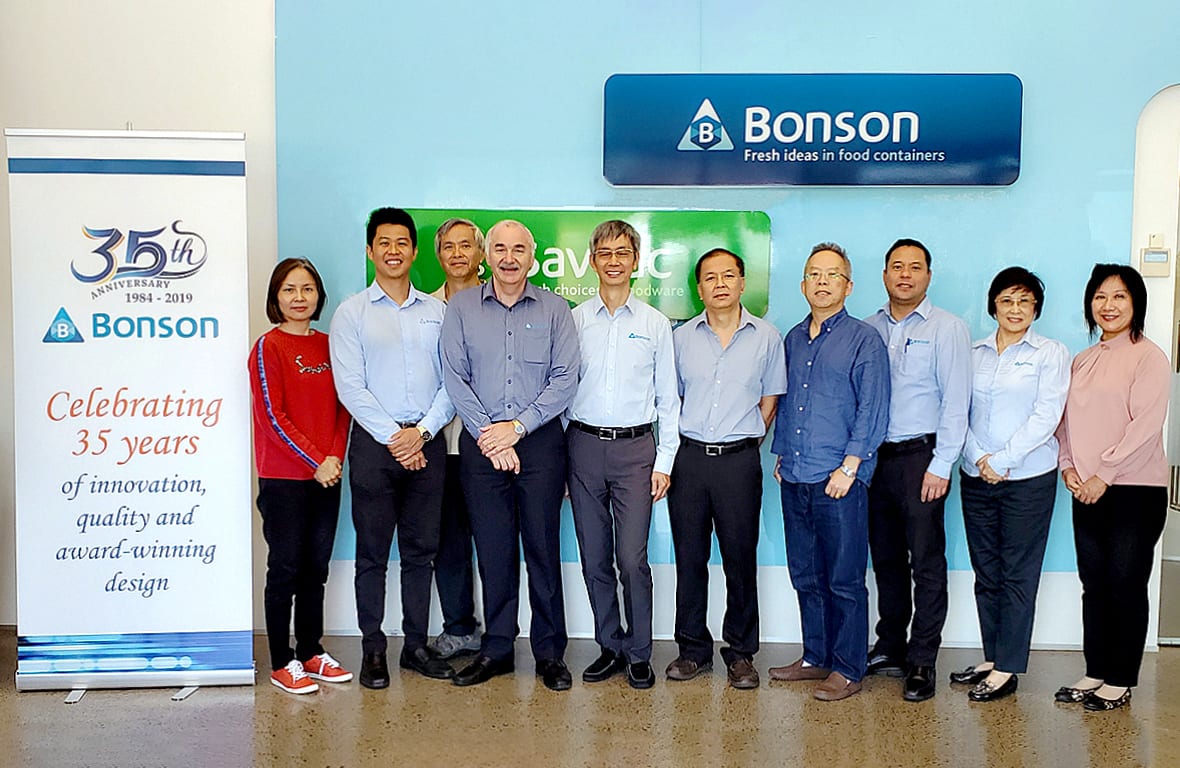 2019 marks a notable milestone for Bonson Industrial – the manufacturer is celebrating 35 years of success with its 24/7 operation that serves the food industry with innovative packaging solutions.
Innovation has certainly been a cornerstone of Bonson's success since its CEO David Tsui and his brother first set up the family business in 1984 after immigrating to New Zealand from Hong Kong. Ongoing business expansion has seen Bonson move from the initial modest facilities to a purpose built manufacturing site in Auckland, completed in 2012.
The New Lynn manufacturing plant is one of New Zealand's most sophisticated food-grade manufacturing facilities, and has been instrumental in their growth into list of clients that include leading FMCG food manufacturers and retailers across Australasia.
Bonson's world-class operation houses the latest in injection moulding, robotics and in-mould labelling (IML) technology, providing an end-to-end solution from concept design, prototyping, pilot sampling and product commissioning. Bonson also continues to be a leading rigid packaging supplier to the Food Service industry and has a loyal network of distributors. Their vast and continually evolving range of products address the market's constantly changing requirements, and has enabled them to service both retail and food preparation.
Together with their comprehensive product range, Bonson's level of professionalism and engagement with their customers are other key reasons why they have become considered an indispensable partner for many food manufacturers with very unique requirements. "Each container is made to the customer's exact specification so our packaging integrates seamlessly into the customer's filling lines" explains David Tsui.
Bonson is the proud recipient of multiple awards, including a World Packaging Organisation Award and Australasian Packaging Design Award. These accolades have firmly established a niche for Bonson as a 'go to' supplier for manufacturers whose livelihoods depend on quality, food safety and innovation.
Sustaining Our Future
This significant anniversary is an opportunity to consider how far the business has come from its early days when Bonson was in a small industrial unit making plastic takeaway containers for Auckland's food service industry. Importantly however, it is also a time to look to the future for how the company can meet the sustainable packaging guidelines and make a positive contribution to the circular economy.
David Tsui highlights how the industry changes are bringing fantastic opportunities to push the boundaries of innovation. Bonson is committed to leveraging the same type of passion and energy to take up the business's sustainability challenges.