Food packaging firm favourites – multiple brands, multiple choices; united by Bonson family values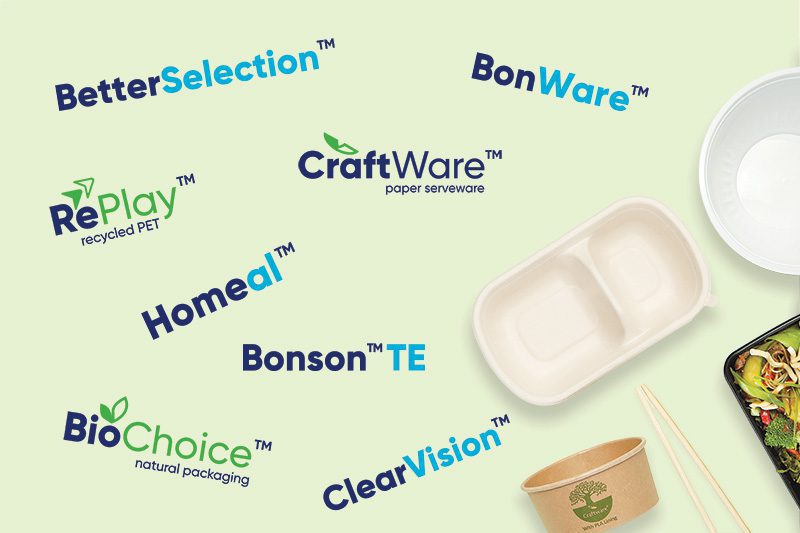 From humble beginnings in 1984 as a small food packaging warehouse in West Auckland, New Zealand, Bonson has grown into an Australasian business that is so much more than a wholesale supplier of food packaging. Manufacturing packaging for leading food producers means that Bonson's products make their way into consumers' homes on a range of well-known household brands. Industry expertise and logistics capabilities have also enabled Bonson to expand into retail and distribution.
Expansion and diversification over nearly 40 years has resulted in wide selection of products for a wide selection of customers; right from our loyal packaging distributors and supermarkets to the smallest of food takeaway businesses and boutique food producers.
One thing that has remained consistent throughout this time is family. Founded by the Tsui family, Bonson is still very much a family business. Whilst all the employees may not be 'relatives' of the Tsui family in the strict sense of the word, they all share a strong connection rooted in solid company values. This means that the value of 'family matters' is probably the strongest of all five values because it is the foundation from which the other values sprout.
'Integrity counts' is one such value that keeps the entire Bonson team focused on doing the right thing and sticking to their promises. 'Professionalism' and 'excellence' are other values that mean the family is aligned in their desire to surpass customer service and quality expectations. And last, but by no means least, is 'make it last'…Bonson's commitment to being responsible to the environment by minimising its impact and focusing on innovations to become more circular; continuing to protect food by keeping it safe and reduce food waste.
Highly specialised food packaging products and services through three key areas of capabilities
United under the umbrella of Bonson are three business divisions that provide focus on different capabilities and customer needs. Bonson Custom is the manufacturing division that customises food packaging solutions for food producers utilising leading edge design and technology to help them stand out on the shelf and where possible, win a few food packaging awards along the way.
Bonson Solutions is the division at the core of Bonson's evolution, focusing on the supply, and in some cases distribution, of popular food packaging brands that are manufactured in its state-of-the-art Auckland production facility. From foodservice industry distributors to food retailers, Bonson has a range of food containers and food packaging supplies for everyone.
The Bonson Solutions brands use various materials to offer the appropriate type of protection and presentation. Packaging solutions carefully balance design, form and function to serve food in an attractive manner; whether you need it to be hold or cold, along with safe and secure storage of food contents. BetterSelection™, BonsonTE™, BonWare™, HomeMeal™ and ClearVision™ are the Bonson Solutions brands you should familiarise yourself with if you're keen to find anything from takeaway containers to food storage solutions that are perfect for chefs, caterers and other foodservice businesses. All ranges are recyclable and each product page on our website has the information you need to know about usage, storage and what to do with packaging products after they have served their initial purpose.
Bonson Enviro is the division that provides additional focus on our efforts to drive circularity through production using either natural or recycled packaging materials. Packaging materials options include paperboard and sugarcane as well as a more recent in-house manufacturing capability for Bonson; RPET (recycled PET) under the brand of RePlay™. This popular range includes round containers and loaf containers that have an attractive shine to present your products at their best. To learn about the other two Bonson Enviro ranges CraftWare™ and BioChoice™, visit our our  Enviro web pages.
So, no matter who you are; a food packaging distributor, a small retailer or a food producer, there is one thing you can all count on…Bonson will have a food packaging solution to suit your requirements and ensure your end customers' needs are well-served. To get started, we suggest you explore our ranges online and prepare any questions we can help you with. Then, give us a call to discuss packaging options; just like any good family… we are here to help and support you in any way we can!