Highlights from the Network Site Visit (Industry 4.0) at Bonson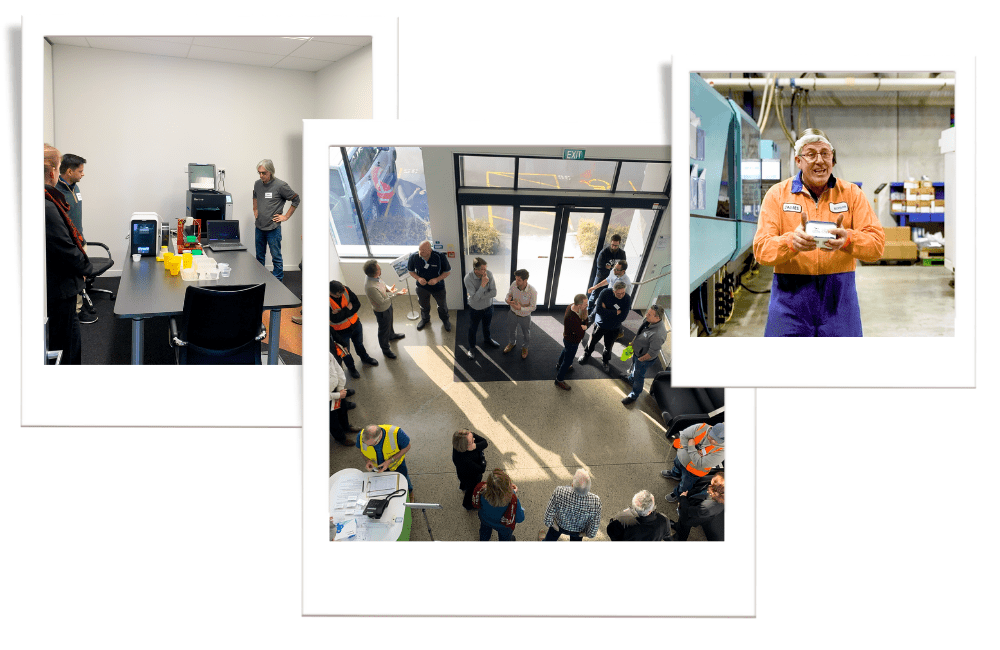 The industrial section is experiencing the Fourth Industrial Revolution (i.e. Industry 4.0), characterised by a fusion of technologies that is blurring the lines between the physical, digital and cyber-physical.
In July 2021, Bonson participated in the Government's nationwide Industry 4.0 Demonstration Network — powered by Callaghan Innovation and partnering with Beca, The EMA, and LMAC Consulting.
As a leading food packaging manufacturer, we are proud to play our part in the industrial development across the sectors in Aotearoa.
During the Network Site Visit, we put together a series of experiences for like-minded industry leaders to get a glimpse at how Bonson pivoted using smart technologies and concepts at our state-of-the-art facility.
We demonstrated the use of 3D printing robotics and automation to improve efficiency and precision, followed by an innovative Vision System that has solidified our quality assurance process, with enhanced precision and reduced health and safety risks. We also shared our experience on monitoring and controlling a digitalised manufacturing floor using MES software. All these advanced technologies have created a smart factory that is capable of producing thousands of world-class food packaging products every day.
It was our pleasure to share invaluable experiences in manufacturing with industry leaders. While we continue to innovate with smarter manufacturing, we look forward to seeing New Zealand's manufacturing industry thrive in the industry 4.0 era.
Visit Callaghan Innovation's website and the Industry 4.0 Demonstration Network website for more details on Industry 4.0 and the Network Site Visits.