Birch & Waite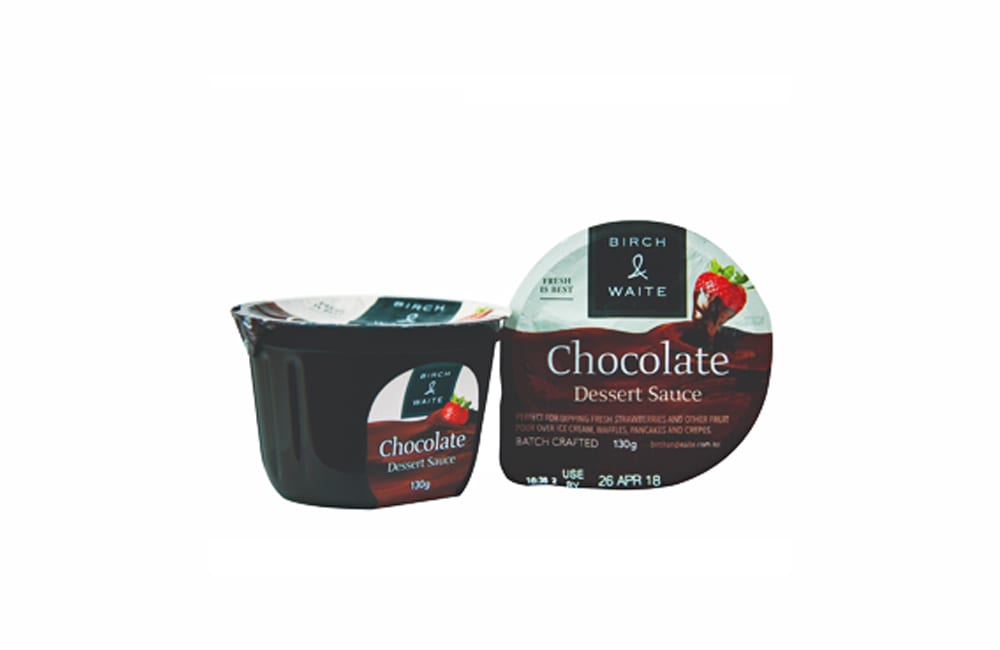 Bonson recognised for design innovation as finalist in the PIDA awards 2018
Design excellence and ability to meet the client's requirements were two important factors that judges took into account for the Packaging Industry Design Awards (PIDA), where Bonson was announced as a finalist in 2018.
Birch & Waite has a long history of producing delicious and quality food products from dressings and relishes to desserts that all deserve special packaging. Bonson is honoured to partner with Birch & Waite to develop the superior and award-winning packaging for their dessert products, including the signature chocolate dessert sauce.
Sweet design that serves customers with dexterity impairment
There are multiple challenges to overcome in order to have their delicious dessert packaged and delivered in the hands of the consumer safe and fresh.
Considering their precise and complex manufacturing and storage process, Birch & Waite needed the containers to accommodate a wide product range and be able to withstand the process through 85 degrees Celsius hot fill and blast chilled without imploding. In terms of the packaging design, Bonson and Birch & Waite have worked together to maximise grip and usability to serve customers with dexterity impairment, high clarity is also essential to display the product most effectively. Bonson has also designed the product so it can cater for both functional foodservice products as well as premium retail products, offering hassle-free applications. In-mould labelling (IML) is applied to the retail cups to maximise the impact of brand facings on-shelf.
Going through a transition of package design, the container dimensions are also required to match the existing ones to avoid the changing external packaging requirements, at the same time achieving a cost-neutral unit price point.
Bonson's complete 'care package'
Birch & Waite was delighted with the co-created design – Hamish Thomson, the Marketing Manager of Birch & Waite, commented "our brief was a challenging universal design that needed to work across multiple channels with multiple stakeholders and differing perspectives. Bonson was able to meet these requirements with a great design solution."
Birch & Waite was impressed with the branding, design and functionality of the solution. Hamish thought the alignment of manufacturing capabilities was great, ensuring the best outcome for marketing and production. "Bonson expertly managed the timeline and their customer service was responsive and outstanding."