Find alternative uses for packaging before recycling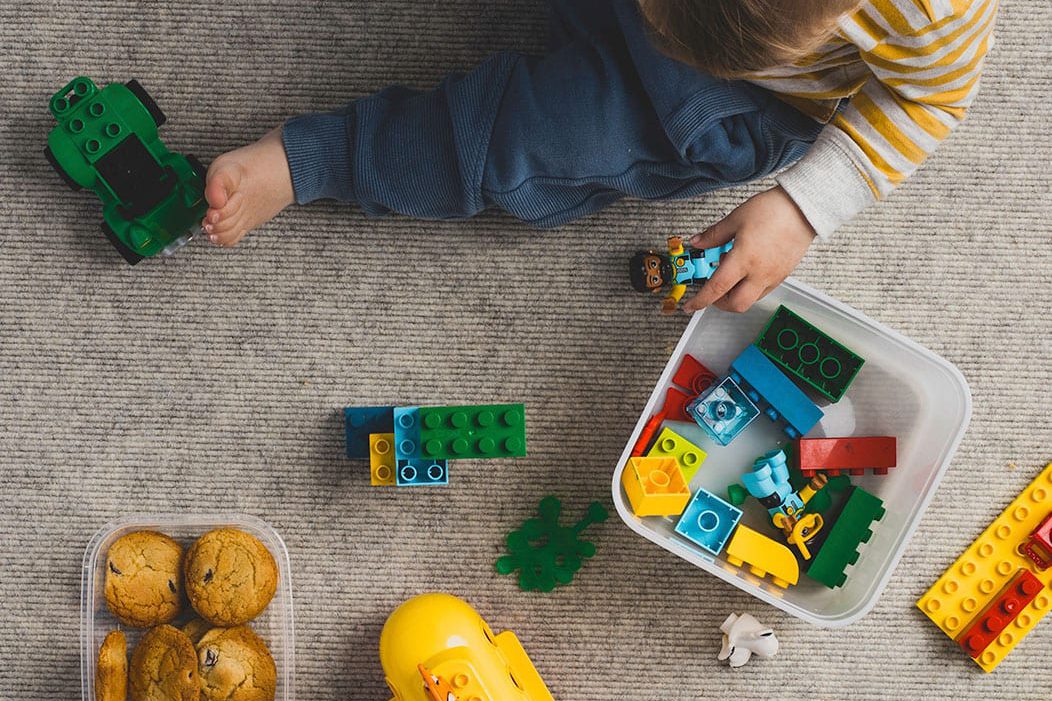 Plastic food packaging goes under the microscope more than ever at this time of the year as we approach plastic free July and we thought we'd look at this topic from the perspective of keeping plastics IN circulation through finding new ways to use them before they are recycled. Rather than dwell on disposable packaging and negativity around takeaway containers, when they don't have to be disposed – let's focus on other ways they can be used after their initial purpose has been served.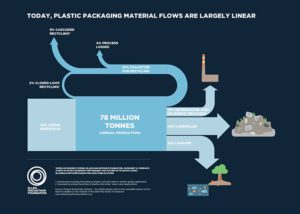 The circular economy acts as a framework for thinking about the sustainability of products. Whilst many consumers may think that Governments around the world are looking to eradicate the use of plastic entirely, that is actually not the case. It is generally accepted that some plastics have a role to play and the focus should be on redesigning the plastics system to ensure that the plastics we do need are reusable, recyclable, or compostable.
To follow is the answer to the question from an article on the Ellen MacArthur Foundation* website about whether we should Ban all plastic and replace it with another material, such as glass, paper or aluminium? "In some cases, banning plastics can be a solution, but substitution of plastic with other materials can lead to significant negative, unintended consequences, such as increased carbon emissions, water use, and food waste. In every case, we must take a holistic approach, looking at the whole system in which a material is used, from sourcing and production to use and after use."
This means shifting thinking to how you can encourage end consumers to first find alternative uses for the packaging you supply. And only when they have exhausted all possible options for repurposing it, then recycle it.
Equipping you with the information to make better decisions
Regardless of the debate about the role plastics have to play in packaging and the environmental impact relative to alternatives, there is one thing everyone agrees on and that is the lack of information available to make good decisions. As a responsible packaging manufacturer, the articles on this website aim to address this situation by diving into packaging subjects and providing references that allow you to dig even deeper. It means going beyond the news headlines and considering the bigger picture; including information that is often overlooked, such as the important role that plastics plays in protecting food and reducing food waste.
You are likely to be reading this as a foodservice provider and therefore have a vested interest in seeking out reliable information, not just for your own business, but also for your customers (and possibly your customers' customers – the end consumer we all serve either directly or indirectly).
The rest of this article specifically explores the topic of finding alternative uses for packaging and links you to some ideas you can share with your customers. Our footnotes also include links you may find helpful.
Repurposing packaging
First, let's establish some context for this article and how it relates to Bonson's food packaging. You may be aware that our popular Bonware™ range is specifically designed to be reused for foodservice and is durable enough to use in the freezer and multiple cycles in the dishwasher. However, let's put the spotlight on 'repurposing' our other food packaging, including our pp ranges that comply with recycle code #5, such as Better Selection™ and Bonson TE™ that are perfect for repurposing. This means thinking about alternative uses that may not involve food, such as using containers to store coins or utensils. We don't talk about this nearly enough, however it is time to start and we'd love you to pass the message on to your customers too.  Check out this recent post Food container creativity. 
USE, USE, USE > RECYLE
Even though Bonson is well-known for recyclable food containers and packaging, we want to more people to know that once food contents have been consumed, there are ways packaging can be repurposed before being recycled.
Please point out to your customers that finding a different use for their packaging should always be the first thing that is considered after the initial use of food containers. We all need to adopt a new mindset by questioning ourselves how we can use food packaging for different purposes before it goes into the recycle bin. Can it be used as a spare dog water bowl to keep in the car or a way to organise the odds and ends in a utensils drawer?
Lead by example in your own businesses by demonstrating these creative, practical ways to repurpose containers before they are recycled properly. Point customers in the direction of information about how to recycle food packaging such as this article about which councils are recycling pp5 (up to 95% of New Zealand population) and up to date information available directly via the Plastics NZ website.
We need your help in empowering consumers to make the best choices by passing on information – in particular, the message to repurpose, repurpose, repurpose until they can't be repurposed any longer…and only then recycle, so that the materials can get another life as a different product; keeping the materials in the economy and out of the environment.
We appreciate your support in promoting a circular economy. Get in touch if you'd like to find out more about how our food packaging can be repurposed.

Footnotes:
*Ellen MacArthur Foundation is a UK based charity committed to creating a circular economy, which is designed to eliminate waste and pollution, circulate products and materials (at their highest value), and regenerate nature. It's an economic system that delivers better outcomes for people, and the environment.
Quote in article extracted from:
Plastics and the circular economy: Deep dive
Other helpful links:
Reuse ideas: 
Food container creativity – 7 ideas for reusing food packaging
Why plastic still has a place in packaging:
Number 5 Polypropylene Plastic or PP plastic is one of the most versatile plastics available
Is less plastic always better for the environment? What happened when a dip manufacturer tried to swap plastic pots for a greener alternative